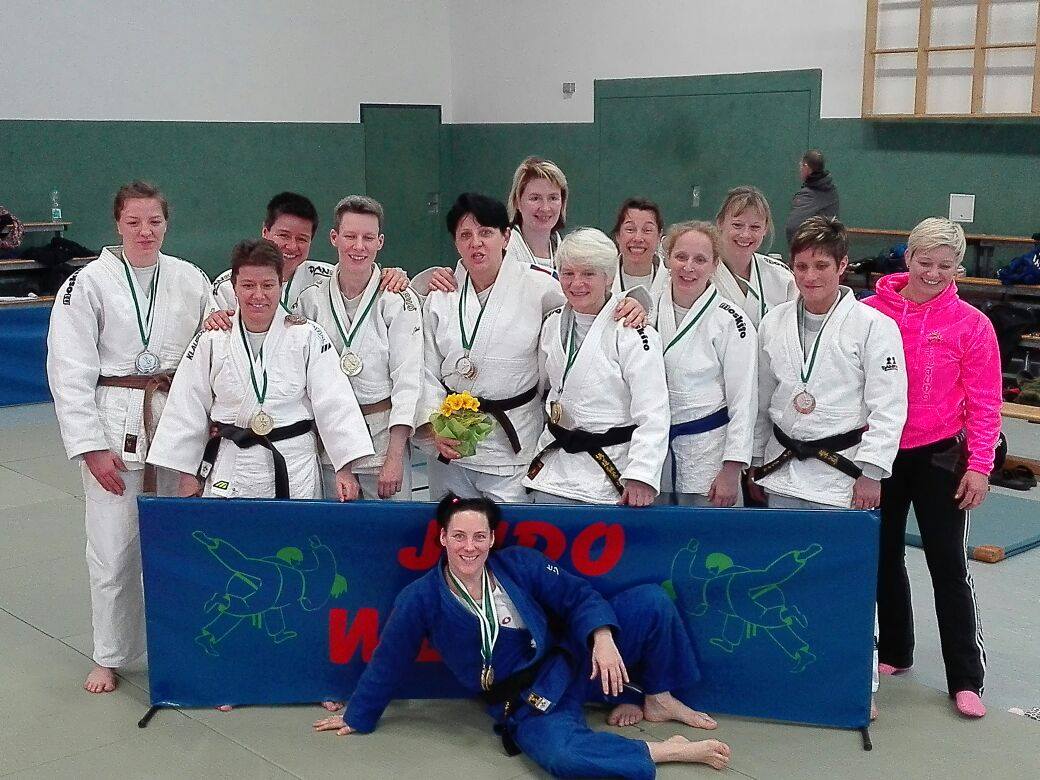 On Saturday, March 10, 2018 the International Saxony Masters, Open Individual Championship for Women and Men 30+ took place in Langenhessen. The Team of the Judo Sports Club Werdau again offered a well organized competition.
102 Judokas from Austria, Slovakia, Scotland, Czech Republic, England, Switzerland, Kazakhstan, Turkey, Finland, Russia and from 9 federal states of Germany started this year. 102 participants started in the Open class and 62 of them in Ne-Waza.
The opening took Mayor of Werdau Mr. Czcharnecki and the president of the Judo Sports Club Werdau Rolf Müller.
Special certificates received Alexander Kondokovo from Russia for the longest journey, Lothar Schertel (SV Harpersdorf) as the oldest participant with 70 years, Sylvia Strube (JC Halle) and Christopher Jahn from JSV Auma as the best technician. 
Results: Download
Heiko Köcher for JudoPlus30.com