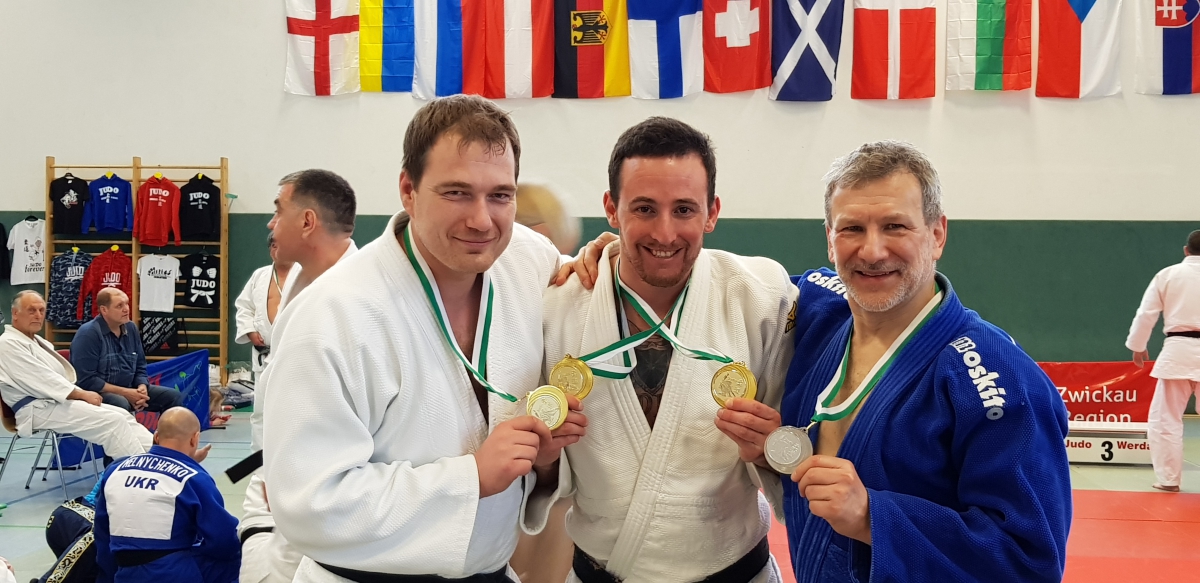 16th International Saxony Masters 2019
On Saturday, 16.03.19, the 16th International Sachsen Masters of Women and Men Ü30 took place in the Langenhessen Koberbach Center. The organization team of the Judo sports club Werdau e.V., once again for an excellent and fast process. This year, 132 Judokas from Austria, Slovakia, Scotland, Czech Republic, England,
Switzerland, Iran, Ukraine, Bulgaria, Finland and Russia as well as from 11 federal states took part in the competition. 131 participants started in the Open class and 57 in Ne-Waza. The opening of the tournament was attended by the Lord Mayor of the city of Werdau Czcharnecki and the president of the JSV Werdau. Bernhard Brosig. This year Morad Khaftani from Iran received the special awards for the longest journey (5150 km), Georg Matusek from the SV Justitia Berlin as the oldest participant at the age of 85, as well as Stefanie Zintner from PSV Bochum and Alexander Kalinin from Russia as the best technicians.
Download: Results
Author: Heiko Köcher (JSV Werdau)